Demo: webcam → animated GIF
use
Try the examples, and hack them right in your browser.
hack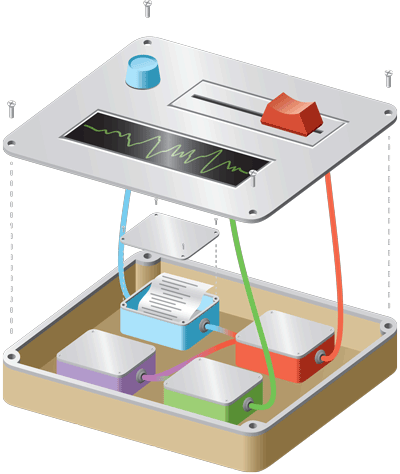 When you think of an "app," do you think of something that you can open, hack, and change how it works? Meemoo wants to give you this freedom. If you can't open it, you don't own it. Meemoo is a framework that connects open-source modules, powered by any web technology. The way that the data flows from module to module is defined and visualized by colorful wires. If you can connect a video player to a TV, you can program a Meemoo app.
build
Start from the basic tutorial, or with a blank canvas.
share
To share images or animations, drag them to the images menu. You can then export them to Facebook, Flickr, Dropbox, and lots of other services.
To share your app, press "save public" to get a URL like: http://meemoo.org/iframework/#gist/5110822
Blog Posts